Clean the Ponds, Make Hemp Bags
2019-03-19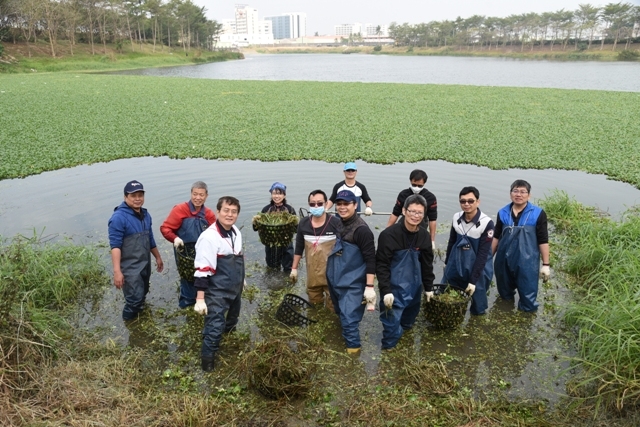 Visit : 427
2019/01/26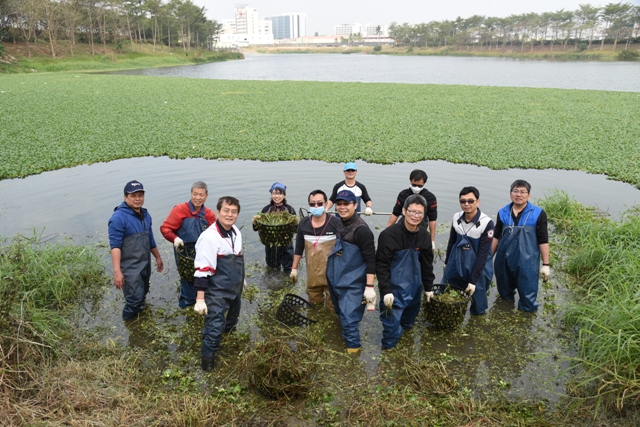 The Taya Pristine Home Foundation's Volunteer Group held the first volunteer activity, "Clean the Ponds, Make Hemp Bags" on January 26, 2019. The event was held at Erren River, and a total of 80 volunteers and friends were in attendance.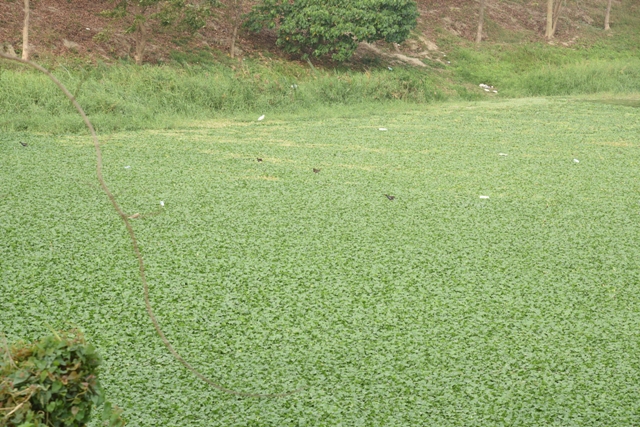 There is a large amount of water cabbage plants floating on the surface of the Erren River. As an exotic plant species that doesn't have any roots, the water cabbage doesn't have any natural enemies and an overgrowth of this plant can cause eutrophication.
The primary goal of the event was to clean up the water cabbage plants that have overgrown on the pond's surface. The cleaning method requires volunteers to go into the pond wearing waterproof suits, pick up the water cabbages, and then relay them to the side of the pond.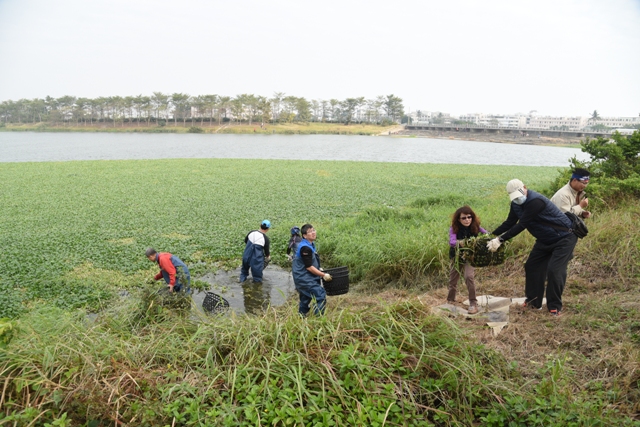 After the volunteers have finished cleaning the water cabbage, it was time to learn how to make handmade and one-of-a-kind hemp bags. Making the bags wasn't easy as it required quite a bit of technique!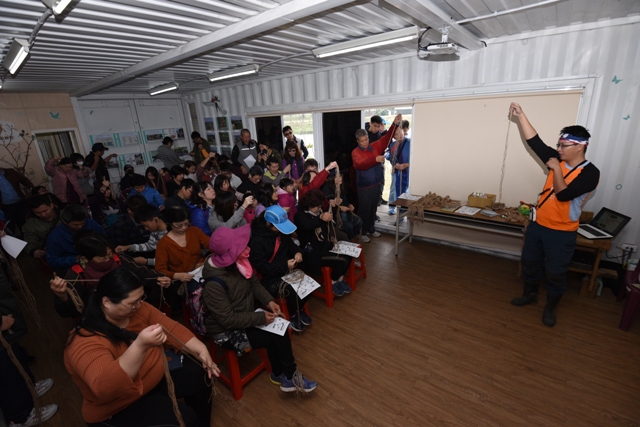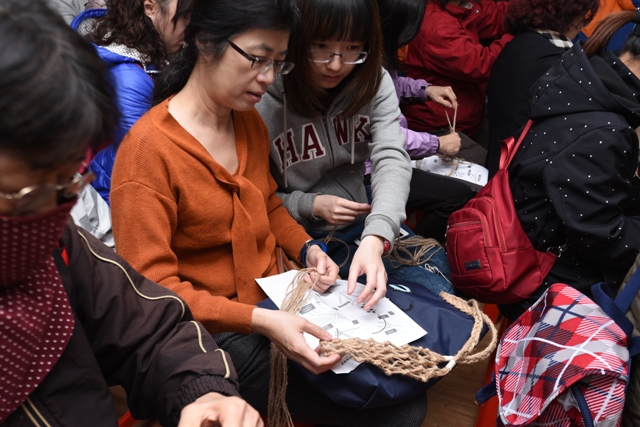 The finished product