Sin Jhong Solar Power Syuejia Project Operations Ceremony
2020-06-24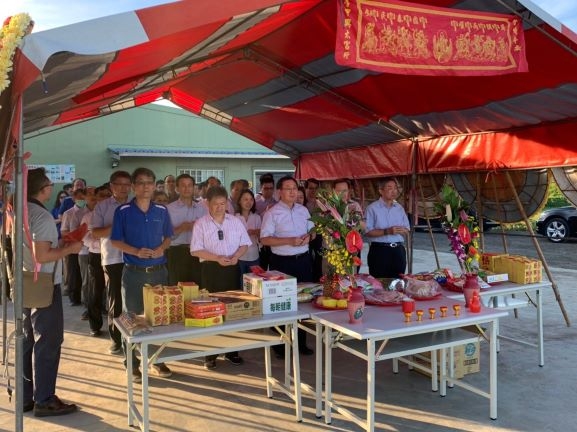 Visit : 157
2020/06/23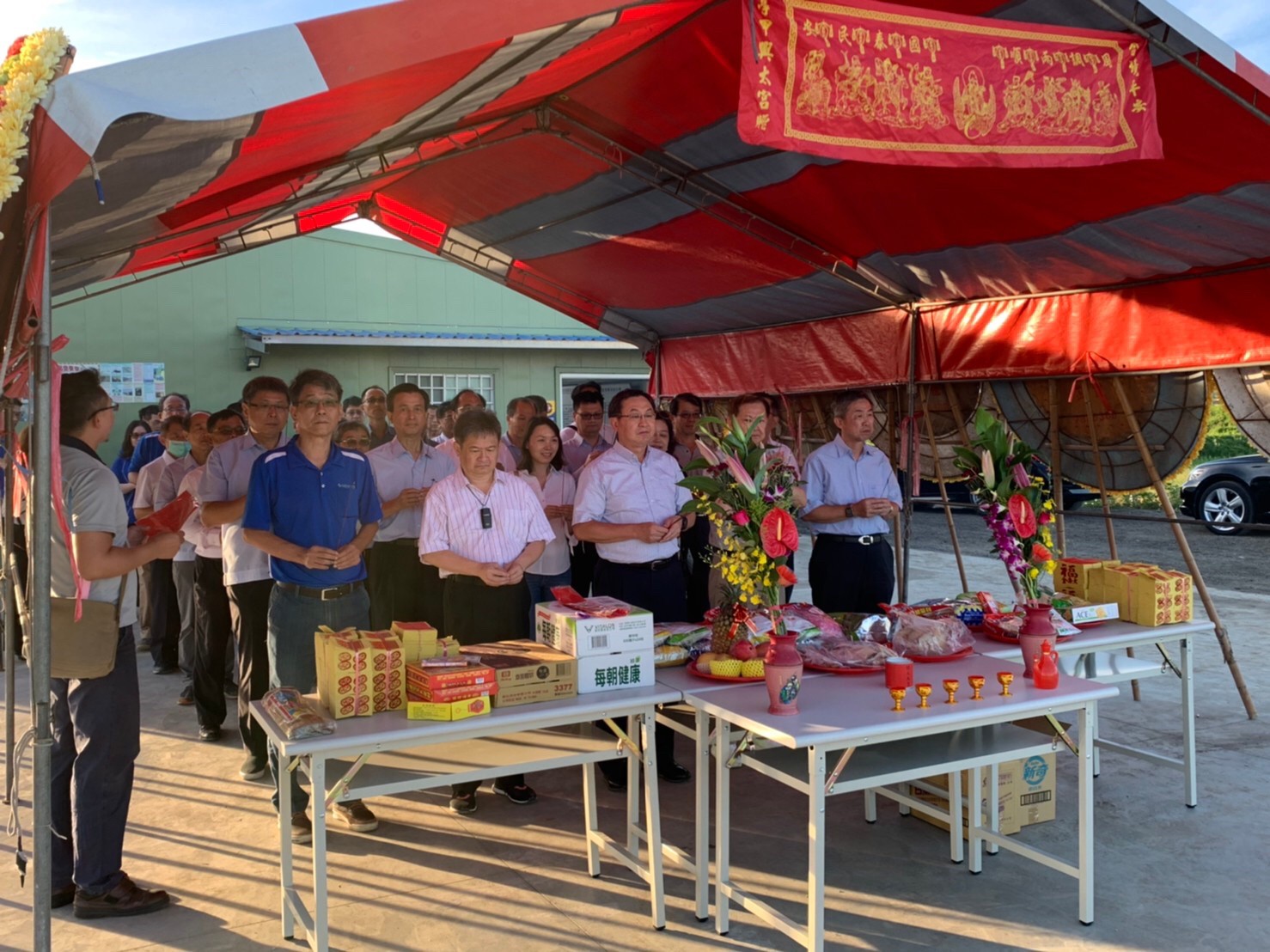 On June 18th, Sin Jhong Solar Power co., ltd., a subsidiary invested in by the Ta Ya Group, held the operations ceremony for the Syuejia Project of the first ground–mounted solar power plant to be built on the land whose usage was changed after acquiring the construction permit. The ceremony started at 6 in the morning. Chairman Shen, prayed for the smooth completion of the Project together with the guests including Vice Chairman Shen, President Shen and his wife, Executive Vice President Shen, President Chou of Hengs Technology which is an affiliate of Ta Ya, President Chen of AD Engineering, Director Tu of Fortune Electric and his colleagues.
This solar power plant in Syuejia, Tainan is the first ground–mounted solar power plant to be built on the private land that has been turned into the special purpose land upon approval by the government. Moreover, once the plant begins its operations, at least 1.8 billion kWh of electricity can be generated in the next 20 years, with an expected profit of NT$ 2.4 billion and the highest production capacity in the industry.
For now, the Ta Ya Group owns 29 solar power plants with 31 MW of capacity in total bringing income from solar power sales. As of February of 2020, up to 90 million kWh of electricity have been generated. Sin Jhong Solar Power will continue to develop its business in the green energy area and actively improve the Syuejia solar power plant located in Tainan receiving the most sunlight in the country in the hope of generating adequate clean energy for Taiwan.