Listed Companies Association Visited Ta Ya for Industry Exchange
2020-08-19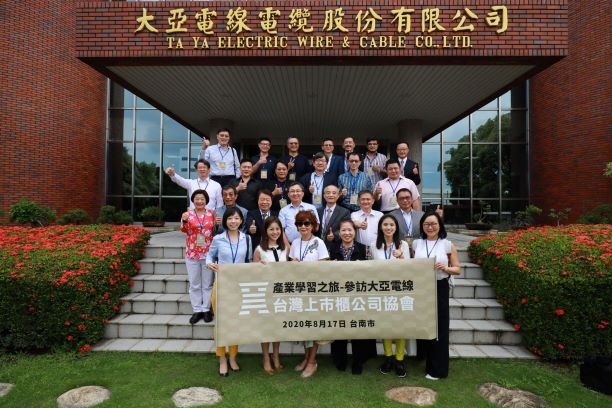 Visit : 116
2020/08/18

The Taiwan Listed Companies Association visited the head office of Ta Ya Electric Wire & Cable in Tainan for an industry exchange on August 17. The VP of Delta Electronics and the Chairman of the Association Tsai, Jung-Teng and 22 Association members came for this visit.
The Chairman Shen, Shang-Hung of Ta Ya Electric Wire & Cable mentioned during his speech that many of the visiting guests have been the partners collaborating with Ta Ya for years. Therefore, even though it was the first time meeting the Association, they were familiar with each other.
Mr. Tsai, Rong-Teng recognized the efforts that Ta Ya has made in the green energy area. Ta Ya has planned to not only reduce the negative impact of the traditional generation on Earth by establishing the solar power plant, but has also become the leading brand linking up the energy production, transmission, storage and transformation through high-quality products and effective construction design.
In addition, Mr. Tsai also stated that Ta Ya Cable has made significant contributions in terms of the green building and said, "As far as we know, Tainan is the city with the most green buildings in Taiwan. We are really thankful that Ta Ya Cable has been committed to promoting environmental protection."

At the end of the industry exchange visit, the Chairman Shen gifted the 65th anniversary limited souvenir to the Listed Companies Association and took pictures with the visiting guests.