Enameled wire leader Taya to join Taipei Int'l Auto Parts and Accessories Show
2019-04-24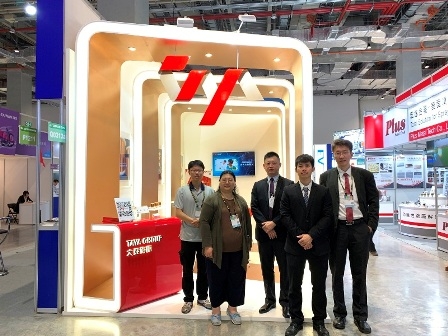 Visit : 353
2019/04/24
       Domestic enameled wire leader Taya Group will participate in the Taipei Int'l Auto Parts and Accessories Show, an annual event of Asia for the automotive and motorcycle industries, held on April 24-27, 2019 at Hall 2, Nangang Exhibition Center. The scale of the show will be bigger this year to attract about 40,000 domestic and international buyers with participants from 14 countries.
       The Magnet Wire Business Group of the Taya Group has developed new products for EV. Onsite sales staff will explain these products and promote them to customers. A range of enameled wires with utility patents will be displayed at the show, including the thermal dissipation enameled wire (TDW), enameled wire for inverter-fed driven motors (IFDW), low-dielectric enameled wire (LDW), and magnet-conducting enameled wire (M-*R).
       The EV industry is thriving. To accurately grasp the business opportunity, apart from demonstrating own products at Taya's pavilion, the Magnet Wire Business Group of Taya Group showcase its enameled wire products at the Taiwan EV Alliance Pavilion.
       Smart transport and EV have been the two most concerned topics in vehicle and transportation industries in recent years. At the upcoming event will continue the enthusiasm of the last "Taiwan ITS Show" and expand the scale of the show to combine with EV, smart transport, and shared mobility to provide domestic and international buyers with a more comprehensive procurement platform and to bring more business opportunities to the industry.
       As the most productive domestic enameled wire manufacturer, Taya Group has plants in Guanmiao, Tainan; Vietnam, and Changan and Kunshan, China. Apart from introducing the most advanced zero-pollution INLINE automatic enameled wire production equipment from Europe ahead of the industry, it is the first specialist enameled wire manufacturer in the industry ever to pass ISO/ IATF 16949 certification. Through this show, it is hoped that the Taya Group can promote its quality products to the world and contribute to the upgrading of Taiwan's electrical engineering industry.